EMAM Inc. announces rebranding of websites!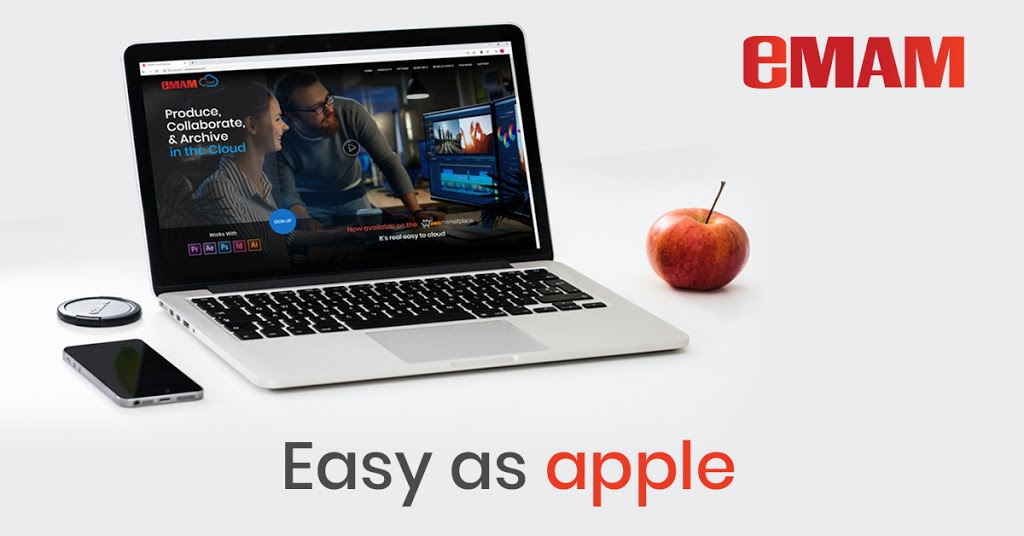 The company expands its core system while offering customers a compelling cloud-first option.
EMAM, Inc. (EMAM) announces the rebranding of its website to
emamsolutions.com
and the relaunch of its
emamcloud.com
website. EMAM plans to leverage public cloud services, its technology partners, and an expanded service provider network to address the digital workflow process needs of organizations worldwide.
EMAM, Inc. continues to stengthen its core eMAM product line to manage digital workflow processes for its customers. New features added to the eMAM product line include live ingest support, additional technology integration partners (including Alibaba Cloud and Teradici), and enhanced Adobe Creative Cloud integrations. All of these features will be included in the upcoming release of eMAM Version 5.2.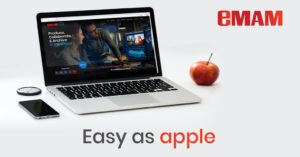 We are excited to offer a wider range of options for organizations in these challenging times
eMAM Cloud is the first media asset management (MAM) system to launch in the AWS Marketplace. Both an intelligent AI-tagged cloud archive system and a collaborative production system can be purchased as either software as a service (SaaS) or platform as a service (PaaS-AMI-VM-Server) from AWS. eMAM Cloud use cloud technologies to provide intuitive tools, best-in-class security, and compelling features–with deployment in minutes. The redesigned emamcloud.com website provides a wealth of information about these options, along with an option to purchase directly from EMAM.
EMAM integrates with over 70 technology partners to provide complete integrated workflows. EMAM will expand its marketing and system integrator service provider network with cloud independent software vendors (ISVs) and cloud service partners to give its customers worldwide more options for outstanding service.
EMAM President David Miller commented, "the pandemic has increased interest in remote work-from-home options and cloud contingencies, so we are excited to offer a wider range of options for organizations in these challenging times."
eMAM is available at emamsolutions.com and partners worldwide. eMAM Cloud is available from the AWS Marketplace and from emamcloud.com.
About EMAM
Empress Media Asset Management, LLC was launched in 2006. All assets and liabilities, including the eMAM system, were transferred to EMAM, Inc. in 2019. EMAM, Inc. is a closely-held Delaware C corporation. Its Indian partner, Empress Cybernetics Systems PVT dba Empress Infotech, has been providing staff for the development, support, and implementation of the eMAM system since its founding in 2008.
The eMAM product line (eMAM Vault, eMAM Publish, eMAM Workgroup, eMAM Enterprise, eMAM Cloud Service, and eMAM Cloud Platform) meets the media asset management and workflow management needs of broadcast, media, government, and corporate organizations in local, hybrid, and cloud environments worldwide.

« How Tackle.io partnered with eMAM™ to launch eMAM Cloud Introducing: A Word From eMAM! »