How Artificial Intelligence is Elevating Media Production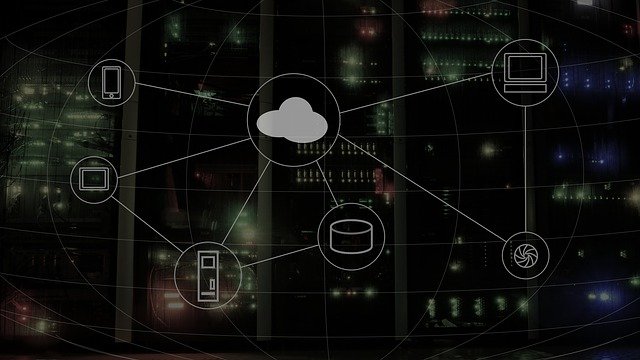 Intelligent Archiving in the Cloud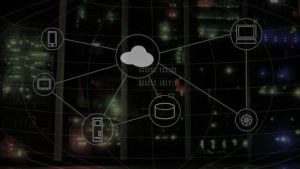 Society plays a key role in passing on personal and historical memories and events to teach and inform future generations. The early printing press provided a way to share information, memories and ideas to local readers. It became clear to some that this information needed to be expanded for the masses.
Alvin Toffler
, a futurist, described the Information Age as the Third Wave in human development: a mass collection of data for the purpose of learning from our past and predicting our future. In the 80s, two questions developed that seemed to be inescapable. Where are we going to store all this data? How are we going to use it? Technological advancements soon gave us the ability to store and retrieve large amounts of data in a split second. The most recent challenge was figuring out how to leverage this new information in an automated process in order to boost efficiency. Now is the era of powerful artificial intelligence (AI), which uses machine learn to provide enhanced searchable metadata.
Idle media with limited information can be converted into crucial assets for future use.
The modern workspace has evolved from low-powered computers helping with basic processes into humans functioning more as managers for computerized processes. Consumers are flooded with information from a growing range of connected devices. In order to compete for attention in an oversaturated media landscape with a never-ending screaming cacophony of digital messages, truly successful marketing requires tools to target consumers with effective messaging. There is no more compelling and attractive tool than a beautifully produced, immersive, and high-quality video. Standard definition became high-definition, then 4K-now pushing to 8K and beyond….
The challenge intensifies as these large files need to be delivered to hungry and impatient audiences worldwide. Media file size hampers the delivery process to targeted audiences. With worldwide staffs, shrinking budgets, and shorter timetables, a proxy workflow that uses lightweight copies of large video files during collaborative video production and editing is a lifesaver.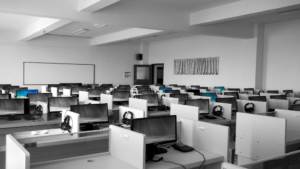 Many offices today are still set up with primarily on-site storage
The centralization of media was essential for the onset of collaboration. Staff working together in the office were able to exchange video tapes and then hard drives. A centralized storage device (SAN, NAS) allowed shared media across the floor, across the building, and out to other connected locations. Editors need high-resolution original media and animations on local workstations to produce advanced media. As the size and sheer volume of the media grows, high-speed editing storage becomes a huge expense. Tiered storage makes this process more practical: media is stored on fast, accessible storage during the edit process and then moved to lower cost storage, like object storage or LTO, for later retrieval. Editors are typically reluctant to move media from highly accessible storage to offline storage because they could lose quick access to media required to finish their project.
Public and private cloud systems now provide a modernized tool for staff and shareholders to meet worldwide collaboration demands. Businesses can build a centralized storage platform for processing, sharing, delivering, and archiving valued media content. Public cloud systems have the added benefits of matching expenses with needed capacity, outsourcing IT budgets, universal connectivity, and more.

Massive processing power can be quickly launched for demanding work, and then deactivation afterwards.
Still unresolved though is the problem of media organization. With teams working simultaneously on projects based on a growing volume of media, it's difficult for users to know exactly what they have when they need it. Which file is the correct version?

Has the media been updated? Many times, producers re-shoot a scene without realizing it's already on a drive somewhere, adding unforeseen costs to the production. Tagging shots with key metadata as they become available would greatly improve this situation and save companies a lot of time, effort and money on all future productions. Ideally an organization should have a uniform taxonomy for labeling and describing video. Most importantly, it must be easily searched, easily browsed, and easily retrieved. Controls need to be implemented to manage accessibility to valued and sensitive content. Now is the time to implement a powerful media management system to organize and manage media for local and remote visibility. A workflow tool to give authorized users the ability to search metadata on any connected device and preview proxy copies before sharing or delivering media to the ultimate goal.
The final piece of the puzzle is AI technology. With today's understaffed and time constrained organizations, there is no time to tag media with crucial searchable information for later retrieval. Without tagging, the process of finding a specific shot is far more difficult than it needs to be. The finest library is rendered useless without a feasible way to automate the tagging process. The next big innovation in automated technology is the AI tagging of existing and future media libraries. It is here that organizations truly maximize their value. Leading cloud vendors are investing tremendous amounts of resources to build the most efficient AI tools that can tag media in the most efficient and cost-effective manner. Both historical content and newly captured camera footage can now be easily organized and processed to maximize its value.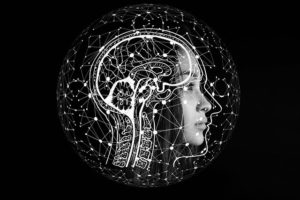 eMAM has a litany of AI options for you to use
Combined with proxy versioning, centralized cloud-based tiered storage, advanced processing power, and media management tools, AI tagging of media assets offer organizations streamlined workflows and worldwide accessibility.
Organizations are rightly wary that local legacy storage platforms and processes may not work well in cloud-based environments. It is hard to ignore the capital and resources spent for these systems. The key to cloud technology being seamlessly adopted is to build a workable, streamlined solution with little or no interruption to day-to-day operations.
Budgeting for cloud-based solutions does have its advantages. No longer needed is planning for the future peak capacity demand: storage needs can be calculated on an as-needed basis. With so many systems moving to the public cloud, linking multiple systems in one cloud region can eliminate or at least minimize egress charges. For video production, high resolution editing and rendering is now possible with tools like Teradici, which enables the ability to remotely accessed cloud-based workstations to maximize performance and minimize processing costs.
Addressing one of the last concerns of media management is accessibility to cost-effective, cloud-based archive solutions. With consistent growth in storage needs, organizations will continue to seek long term, affordable storage such as Amazon's Deep Glacier to preserve and protect valued content.
We at EMAM Inc. are well aware of the challenges mentioned above. That's why EMAM Inc. has expanded its media asset management platform with the introduction of eMAM Cloud, the first media asset management (MAM) system available in the AWS Marketplace. It offers organizations the opportunity to leverage the public cloud to process and centralize content, preview and share proxy copies, implement organizational best-practices, manage, search and browse media, build tiered storage and archive processes, and take full advantage of automated AI metadata tagging. This platform

streamlines global media production in a matter of hours. Now available for easy setup with flexible monthly billing options, MAM has never been easier.

For your worldwide production needs, eMAM puts you in control.
---

« Introducing: A Word From eMAM! The Quarterly Newsletter to keep you updated on eMAM! »